The Valencian Hockey Federation is the epicenter of Valencian hockey where sports venues are integrated with sporting events, development and competitions of local clubs. From the FHCV we can offer an ideal sporting experience accompanied by an incomparable tourist experience enjoying the city of Valencia, its climate, its environment and its spectacular monuments.
WHAT KIND OF EXPERIENCE ARE YOU LOOKING FOR?
Hockey training and games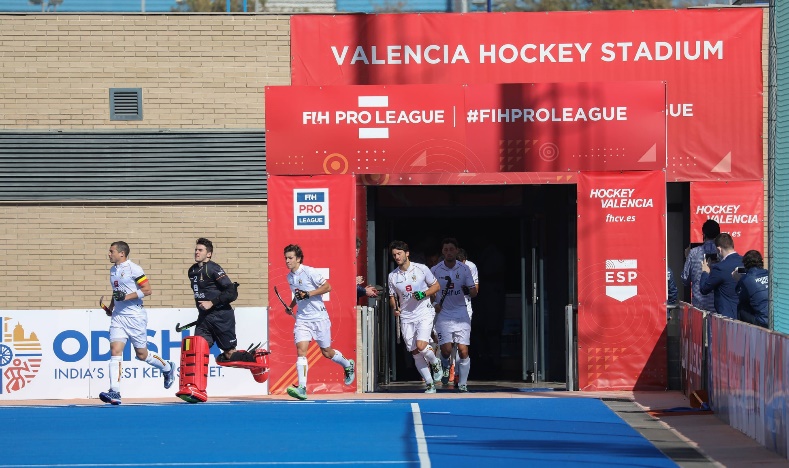 Training and matches Stages & tourism valencia Are you looking for a space to train and enjoy the magnificent conditions of the city of Valencia? At the facilities of the Hockey Federation of the Valencian Community you will train on the same ground where the highest quality international tournaments are held.
---
Hockey Fields
Field 1 - Beteró
The Beteró field is located at Campillo de Altobuey nº 1, and has a surface with water-based Polytan's Poligras Platinum CoolPlus Hockey Turf installed in 2015.
Field 2 – Tarongers
The Tarongers field is located on carrer serpis s/n – with a water-based surface and Mondohochey Elite E artificial turf renovated in 2017
Field 3 – La carrasca field
This latest recently built facility is adjacent to the Tarongers course with an East-West orientation and features a Mondohochey Elite E artificial turf.
Campo 4 - Hockey 5
In the mediations of the field 2 we have a surface for the practice of hockey 5 with dimensions approximately half of a hockey field 11.
Indoor Hockey Fields
Field 1 – Tarongers Hockey Hall
Next to the Tarongers field hockey field we can also find an indoor hockey field with fixed bands for training and competition in this modality by the clubs.


Field 2 - Beteró Indoor Hockey
We can also find another space for training and competition in the indoor hockey modality within the facilities on calle campillo de altobuey n1


Field 3 – Beteró Indoor Hockey Training
In addition, in the Beteró facilities, we can also find another space for indoor hockey, although only for training due to its size.


---
Paddle court rental
The facilities have a total of 5 paddle tennis courts and it is undoubtedly one of the complementary activities preferred by the teams that visit us, to organize tournaments between the different members of the team and spend a totally different morning.
Rental of the training room
If you are looking for spaces to carry out strength training to complement your stay, we can also offer you some of the spaces in our fully equipped facilities for all types of training.
Lunches/dinners for groups.
Are you looking for a place in Valencia to celebrate a dinner/lunch with your team? We have a restaurant service at the facility itself through which we can help you organize a dinner/lunch meeting all your needs.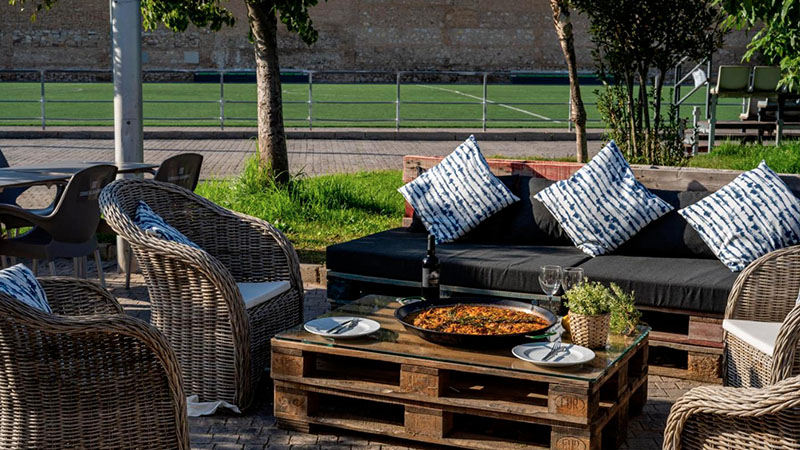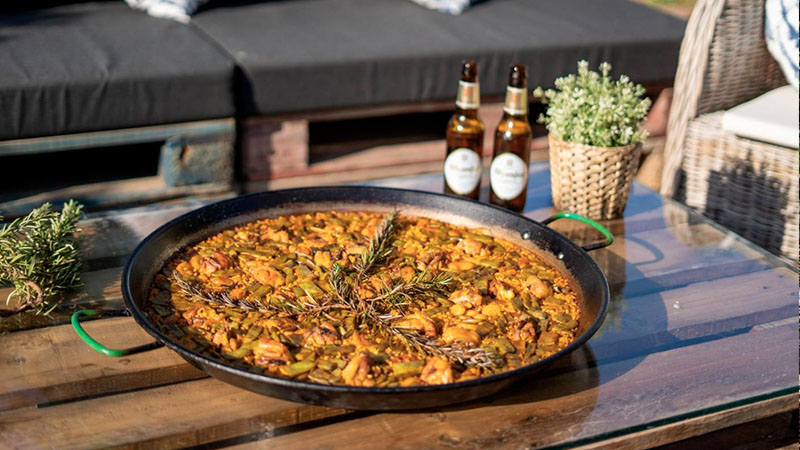 Tournament organization
Do you want to enjoy a good competition with clubs from other cities and countries? We are committed to having teams with the maximum possible diversity so that all participating teams give their all to win the tournament.
However, if you already have a tournament organized and want to enjoy it at our facilities, do not hesitate for a second, you will not find a better location so that everyone can enjoy the competition and everything that surrounds it.
Tourist experiences
If you don't know the city of Valencia well, nothing better than someone to guide you through all its corners. From the FHCV we can organize as many tourist experiences as you want, just like if you are interested in attending any of the tournaments that are organized in our facilities, we take care of everything so that you can come and see it.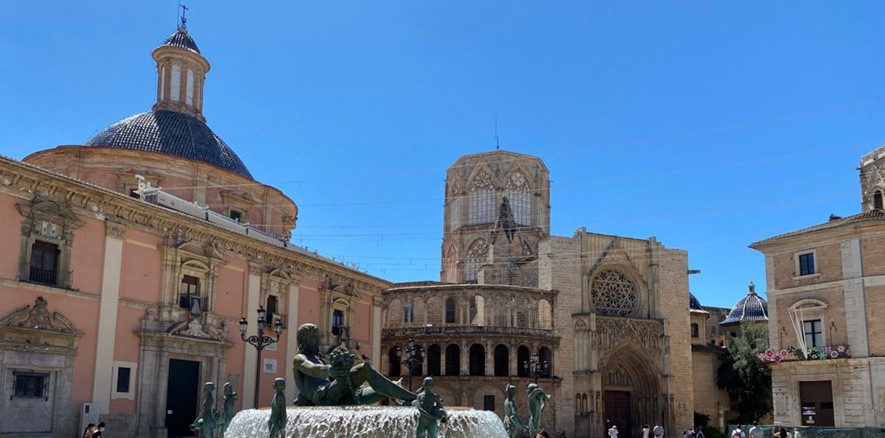 Accommodation
In any case, do not hesitate to ask us about our official hotels so that we can provide you with the different options and take care of all aspects of your visit to our facilities and our fabulous city.
Transportation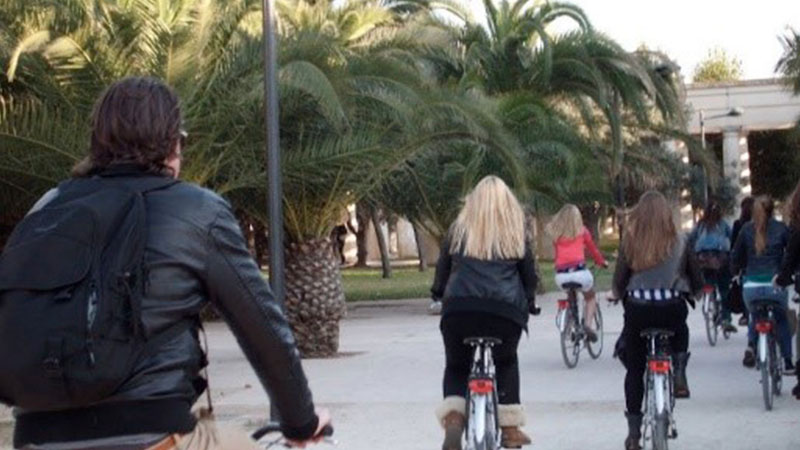 From trips to the airport to your day-to-day trips, from FHCV we can offer you all kinds of transport (bus, bike, taxi, vans, etc.) so that you can move freely around the city whenever you want, you just have to tell us what What do you prefer so that we can prepare it? If the experience you are looking for is not on this list, do not hesitate to contact us and tell us what you are thinking so that we can work on it together.
---
FHCV SPORT & TOURISM MANAGEMENT VALENCIA
Send us an email, we will contact you as soon as possible.
Agencia de viajes oficial
Federación de Hockey de la Comunidad Valenciana